Webigence are a specialist ASP.NET web development company based in London and we program large scale web applications, portals and platforms with complex requirements. Often clients come to us asking for their web project to be "Future Proof".
Technology (especially web technology) is evolving and improving rapidly and constantly. A great web application or platform built today will undoubtedly require updating in at least 2-3 years from now. Web technology will evolve and you need to decide how you will update your web application accordingly and assign budget with this in mind.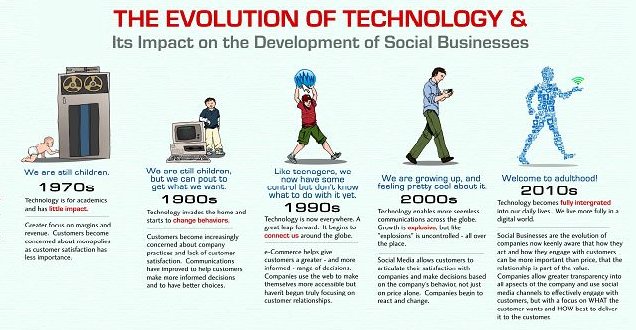 Image source: http://digitaltrike.com/wp-content/uploads/2013/12/Infographic-Evolution-of-Technology2.jpg
A major thing to consider right now is the mobile experience and programming your web application to be responsive. Mobile is becoming the way forward for usual interactions with not only marketing websites but also portals, platforms and any kind of web applications.
Responsive programming is about allowing more people to have easy access from any device no matter what the screen size or their location. But it is also not just about squashing and retrofitting your existing website to fit existing screen sizes as Web Standards Sherpa's article describes.
Webigence recommends the 3 most important things you should do in programming any sophisticated web application is to:

Webigence's top 5 guidelines on how to "Future Proof" your web applications:
Optimize your web application for mobile devices of any size
(Responsive programming)
Choose the right web platform / framework for your business/product
(ASP.NET vs PHP)
Make sure you can update your content to change along with your business goals easily
(Flexible CMS)
Keep a close eye on all your links pointing in and out of your website.
(SEO, make sure you're not using any spammy link building strategies).
Keep up to date on what Google are doing and demanding from websites.

Contact us now on 020 8739 0030 if you'd like to talk to us about planning and programming your next web application using ASP.NET secure technology.
Blog written by Natalie Wiggins