A common mistake clients make is thinking the company that builds their website will also do everything else web related for them as well. Whether it be the SEO, web marketing, testing or content editing - and whilst a lot of web based jobs overlap there are clear roles that we should be aware of and not just think one size fits all.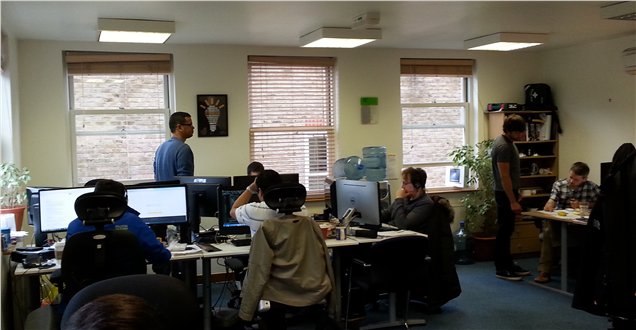 So here is Webigence's short summary of a few roles in the web industry.
Web Developer - Front end, Back end
A web developer (aka programmers, coders, devs) can be broken down into 2 (or 3) categories; Front end and Back end (back end can then be broken down into Server-side and database technology - read more about development languages and the skillsets of a developer and designer). Usually an individual (or company made up of individuals) that build websites from the bottom up. They develop a site's functionality and interactivity. They often do a bit of testing but they are never as proficient as a dedicated tester.

Web Designer and User Experience
Think of a UX designer as an architect who looks at the client's business products/services/information they want to portray on their website and puts it into a sensible structure. They often work very closely with a web designer who is concerned with how a site looks as well as how the customers interact with it. Both roles look at the usability and customer journey in terms of what will look and work best for the people coming to the site for a smooth, easy and enjoyable experience. Read more about what a UX designer actually does on our blog.


SEO vs online/web marketing
SEO is the process of optimizing your web site using techniques and strategies to increase the number of visitors (or traffic) to a website from search engines. The role of an SEO specialist would include link Building, analysis, reporting and collaborating with a web developer for some SEO programming elements.

An online or web marketer creates a strategy or plan to increase the visibility in search engines by getting more traffic (paid or free) which could be by paid adverts (i.e. GoogleAds) or working with a content editor to write articles that are posted on other websites/blogs/Social Media to build presence across national/international areas. They need to think about Short & Long-Term Marketing strategy, implementation, competition analysis, reputation management, advertising campaigns etc.
Content editors
Web content editors are responsible for planning, creating, editing and publishing information on websites. Editors can also monitor visitor behavior by reviewing website statistics. They check page popularity by the number of visitors and remove content that has low levels of interest. They may also encourage feedback by providing the means for visitors to leave comments or assessing the functionality.
Testers and Quality Assurers
They test websites rigorously and using every possible combination of inputs to try and point out the broken bits before the user does. They often discover things that the programmers would never have expected a person to do. Like proof reading your dissertation at uni, you often need a second pair of eyes to see bugs or errors - it's not as straight forward as you think. To have a dedicated tester in a company is prudent but it is usually a fairly boring job and therefore hard to hire a good quality tester, so this task often gets outsourced to a testing company but that can prove expensive, so make sure as a client you assign budget for testing.

Remember there is a difference between a bug, an error and a new requested feature - but that's another blog post.
If you are looking for a web development team to build a new project for you then do get in touch by emailing info@webigence.com.
Blog written by Natalie Wiggins