Westminster Adult Education Service worked with Webigence to develop a new website fit for purpose. The impact of this new site www.waes.ac.uk has been huge and has most certainly contributed to an 88% increase in enrolments compared to the first few weeks of last year which is incredible.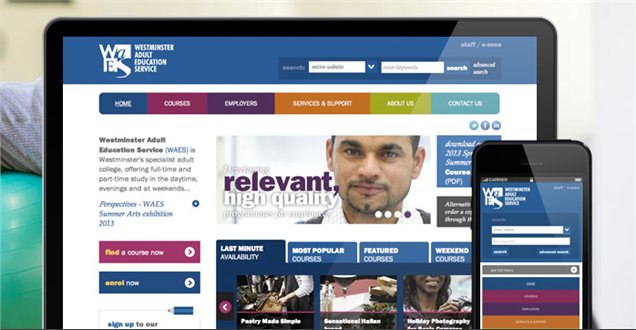 We chose Webigence above other agencies because they took a great 'user experience' approach for the design that other companies didn't seem to grasp. Their technical expertise, attention to detail on our project and timely updates made it a pleasure to work with them (and they are a friendly bunch). Our page views, bounce rate and other improvements prove that we were absolutely right to get Webigence on board as they made the process seamless. We are already looking forward to the next phase of development, knowing what new capabilities Webigence have to ensure that we keep a market-leading website.
I found the back office management system of WebiCMS easy to understand and the integration with our own data system here on our server means that we have ultimate control over the data, which uploads overnight to reflect data changes on our database. The architecture of the CMS is also very clever – we can add spotlights, student stories and news story widgets to specific subject areas e.g. graphic design courses, ensuring relevant content for the user wherever they are in their journey.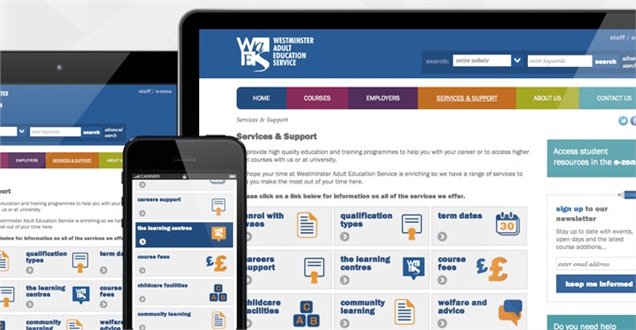 During the development process Webigence came up with several additional add-ons and developments to improve the user experience for example making the site responsive. They introduced these without fuss, for which we are really grateful.
Webigence hit the deadlines early, so when we finalised our launch date we had a few days at our end to ensure we were absolutely happy with what was launching. They made the debugging extremely easy too - we rarely had or have problems, but when we do the Webigence team are quick to address any matter - so we don't even need to worry.
A few weeks following the website launch I presented the new website to our board of Governors – their response to the new site was overwhelming, prompting a round of applause not seen in such a meeting in nine years. Needless to say, the Governors were full of praise.
Launching such a brilliant site with Webigence is one of my career highlights. I'm looking forward to working with Webigence in the next phase of development over the coming year.
Jonathan Rhodes
Marketing and Communications manager
Westminster Adult Education Service