Being a luxury brand that offers an exclusive lifestyle experience Y.CO need their website and online applications to reflect this and Webigence were happy to help.
Image 1 & 2: The Y.CO website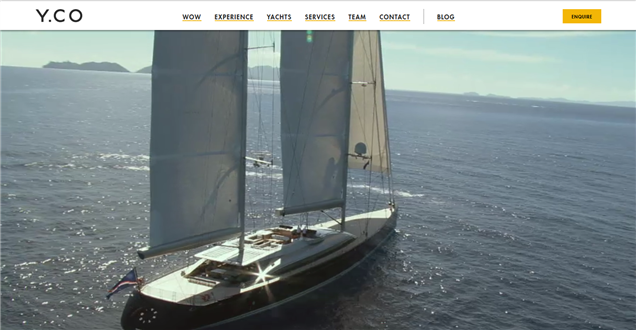 Webigence have thoroughly enjoyed working on a number of programming projects for Y.CO over the past year or so and love their innovative but practical outlook on what functionality they need to make their crew and customers happy. There is so much complexity involved that we help to really look at what they want to achieve, defining and refining how the programming elements should work to get the best output.
Image 3: Hours of rest functionality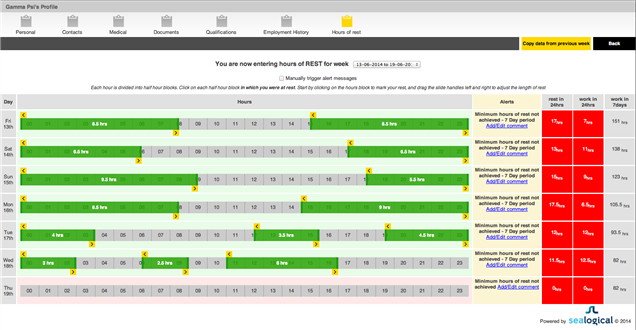 There are numerous new features that have been introduced to the various sites owned by Y.CO that Webigence have programmed and implimented. For example, we have developed a bespoke area where crew members can log their hours of rest using a click and drag functionality, which is can then be viewed in the master admin area (with set permission levels) by the relevant person, who monitors the schedule of the crew that are on duty. The master admin area not only shows this information but Webigence has developed it so that it gives a global overview of which crew members are on board which vessels across the fleet.
Image 4: The master admin dashboard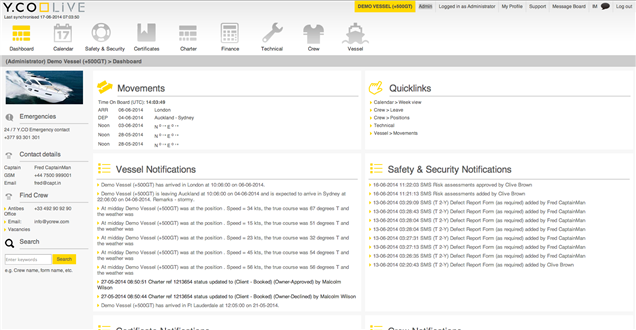 Other new features include:
an instant messaging functionality that is used between crew memebers to provide updates on vessel location any weather warnings or other safety concerns,
visibility of crew member's certificates and qualifications,
the handling of finances and expenses,
inputting and monitoring leave requests,
vessel notifications, e.g. departure & arrival times and any other official information required,
dynamic documentation upload, allowing registered individuals to strengthen their personal profile to promote themselves for hire - think LinkedIn for sailing crew.
Image 5: Y.CREW crew search front end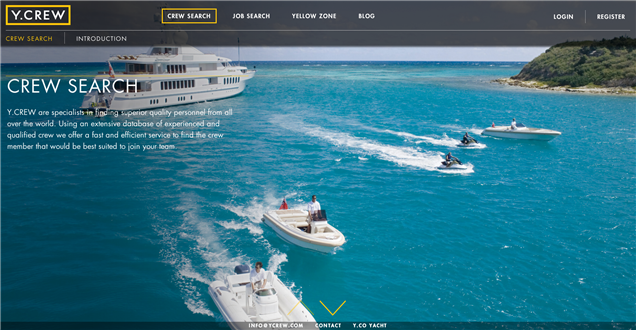 To read more about this client project visit the case study and also read more about the app we have programmed for them using Xamarin.
If you have a similar project you would like to talk to us about then please get in touch on 020 8739 0030 or email info@webigence.com.
Blog written by Natalie Wiggins