It was a great BMC Converge event last night in London with B2B marketers talking about Future Technology from AI to IoT and VR, whilst still being human centered in their approach.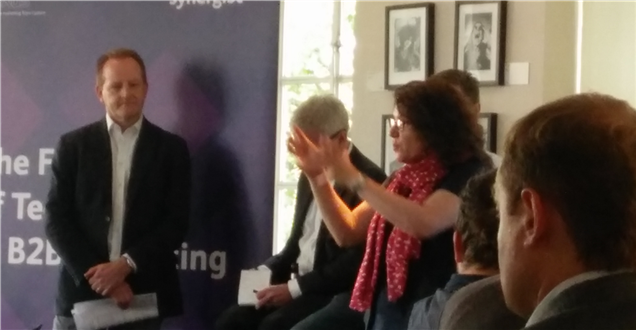 Dr. Nicola Millard gave us her insights and future predictions with customers being more informed, having more choice and not necessarily being as 'loyal' to brands, marketers need to be more personal and human in their approach. AI will be used more effectively and that ultimately with the use of technology we just need to make the back-end processes easy for all, "Easy is the new loyalty".
She also made a great point that as companies collect data from people and want consumer's to 'agree' to give them their data from all devices, more and more people will be asking "If I'm going to give you my data then what's in it for me?!"
She highlighted there is a line between knowing personal information on your target audience for great customer insight and selling, to actually being 'creepy' in knowing and using too much personal data (by way of example - Target knew a teenager was pregnant before her father did, by honing in on the customer's needs based on her spending history!)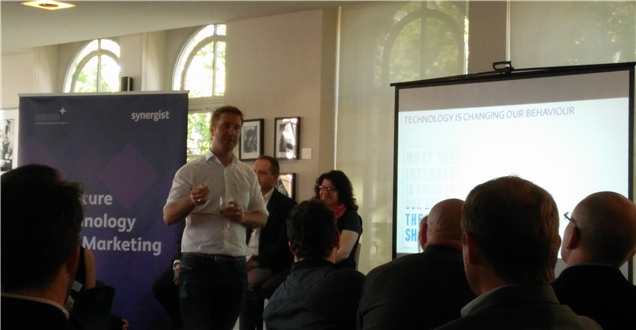 Paul Everett echoed the sentiment that although technology has made our lives easier in some respects, it has also de-personalised our interactions with other humans and made 'spamming' (intentionally or otherwise) people easier. He mentioned tools such as 'Crystal' which can help us in profiling people to interact with them in the right way so they respond well – but could it also be verging on the 'creepy' lines? Interestingly back in May 2015, we wrote a blog on Interesting technology to help you in your job.
Paul suggested that account based marketing platforms such as Terminus will help with hyper-targeting and going beyond lead prospects to engage actual customers and decision makers without looking like you are 'targeting' people.
To join the Business Marketing Collective and attend more of these events go to their website.
As a web development company, Webigence specialises in bespoke programming to create apps and systems for your business that will help make your company perform better, more effectively and efficiently. See what we have done to make the lives of Y.CO and Sealogical easier and give us a call on 020 8739 0030 if you have a project in which you'd like us to be involved.
Have a look at more of our work and what clients have said about working with us on our website.
Blog written by Natalie Wiggins