Here at Webigence we have two female developers in our London office who are brilliant at what they do.
There are many blogs and comments along the lines of 'Are women worse programmers than men?', 'Why are there so few female programmers?' or Why aren't there more female programmers?' but the one that I stumbled across that made me sad was 'The Loneliness of the female coder'.
Statements such as "You feel lonely, you feel like a novelty, you feel like a fraud. You feel like you don't deserve a seat at the table." hit me and made me take stock (as a non-developer and person who is interested in the morale and atmosphere of the office) of how we at Webigence make our working environment a great place to work whether you're a male or female programmer!
"I was the typical developer type--introverted, fascinated by systems, a bit scared of all that messy, unpredictable people stuff --but coming in a girl-shaped package makes you atypical in most development teams."
Reading this line made me know that I never want our staff to feel out of place or uncomfortable because they are a minority of some kind so I decided to ask the two female developers what they thought and how they felt about these things.
Cathy our junior developer, who was on a year's work placement with us, told me:
"I feel that in the workplace and during my time in university, I've been treated equally amongst my peers. In my Computer Science course, there were around 240 people with approximately 20 female students. I've noticed that some large companies have been proactive in giving talks to female students in my course. I think that gender doesn't have an effect on how good your coding skills are, but an important skill for a programmer to have would be willingness to learn since there will always be advances in technology.
Things I enjoy about programming are being able to think logically; breaking down more complex problems into smaller and more manageable chunks and being able to see a working product of my work. Originally the reason I chose to do Computer Science with Artificial Intelligence was because I enjoyed both Maths and IT and wanted to develop my skills in both areas.
"I was also influenced by people developing things which are able to help us with our everyday lives such as robots which are able to dispense medicine or, nowadays, wearable technology."
Web development is certainly an exciting field to work in as there have been advances such as the release of HTML5 and CSS3 which increases the potential of what web developers can do, such as create games using HTML5. In the future I'd like to learn more about this area, especially AngularJS since it can be used to create single page web applications such as Decorative Collective's search pages."
I asked our other female developer, Iris, her thoughts on what it's like to be a female developer and she said:
"I personally find being a developer is the thing that always makes sense in my life. I cannot say what it's like to be a female developer as opposed to a male one – as I've never been a male developer! Joking aside, I am very thankful that I happened to be born in a family that enjoys solving problems, possibly in a smart way, and that guides children towards what they're most comfortable with (unfortunately this does not seem to be commonplace among other families or even at school). I really enjoy being able to find the best solution to new problems. I also like the fact that things are well-defined, there is not much room for interpretation on whether a component does what it's meant to. My first real experience of a computer was my uncle's work computer when I was 10. It was a natural shift from going through absolutely all paper documents in the house to browsing so many(!) computer folders and files – I did NOT delete system32. It became obvious I would go to computer science, when in my last year in high school, when senior students applied for bachelors programs, I downloaded all my country's uni applications for that year, containing people's GPAs and exams results and based on previous years statistics started advising my friends on which degrees they could get in and so on – that's when people advised me to go for computer science! I like to mention the role my family has played, because I think that the positive discrimination towards female developers or students (grants or pink quotas) is a bit of a patch fix, considering that – in my experience – women are discouraged quite early to pursue 'male' professions. Yet, I believe to be true that: "There are more differences within the sexes than between them" and we are all close to realizing that, in this case as well, some statistical correlations do not represent a cause-effect relation."
Interestingly, I found that Robin McKie, science editor at the Guardian | The Observer, states in his article 'Why it's time for brain science to ditch the 'Venus and Mars' cliche' that "Yes, men and women probably do have differently wired brains, but there is little convincing evidence to suggest these variations are caused by anything other than cultural factors." and later in the article "the intellectual differences we observe between the sexes are not the result of different genetic birthrights but are a consequence of what we expect a boy or a girl to be."
Iris went on to tell me that she can say that she has been lucky enough to have always worked with very professional people and from what she has seen, those who discriminate don't stop at gender.
"I feel bad that certain employers have a very narrow base for their hiring. The people I have worked with have always shown nothing but consideration."
In her studies however, Iris has found things to be slightly different.
"I have found girls not very willing to work with or help others, almost as much as I have found the same for guys, but I have seen there are certain behaviors considered 'not helpful' for this field (i.e. not being able to work well in groups, gossip etc.) to be more commonly associated to girls and the opposite behaviors to be associated to guys. I find these to be big misconceptions in my experience, and I hope they will soon enough be left behind.
Throughout Iris's studies and professional development as a coder she told me she has had very different experiences of working with other girl developers. There were courses where there were only about 30% boys, and others where she was the only girl.
"I had one professor that liked to greet us with: 'Good morning chaps and chapess'. That made me feel good and guilty, since it meant it was impressive for me to be there – since I was a girl!"
She has worked in offices where all the employees were girls and others where there were only two or three.
"In my experience, especially considering my current work place, it's a mix of a variety of personalities that brings a good vibe and a good working environment."
Iris takes her inspiration from everyone - male or female - because they are good at what they do and love doing it. Surely this is the point, not what gender they are!?
"I think everyone knows there are many guys very good at coding, but I think there are terrific developer girls and women as well. I really like Hilary Mason, she seems very fond of what she works on, and I recently heard a talk by Susan Etlinger, which I found inspiring. I have had a few good female mentors on my bachelors as well, but then there were many other male as well. I think people can be very good as long as they love what they do. If I still feel about programming in five years time how I have felt about it until now, I only need to do something challenging and useful to keep me inspired."
Lady Geek is a brilliant forerunner to "transforming the way companies speak to women" and particularily in the tech world with their Social Enterprise Little Miss Geek where they want to inspire more girls to become tech pioneers. Webigence is proud to support this campaign in any way we can.
Webigence has two offices (soon to grow to four) and we hire based on skill, not where you're from, what gender you are or if you're an introvert or extrovert. Subsequently, we have a great diversity of people from around the world but they are all great at what they do and great people - and that is what counts.
Image 3: The Webigence Team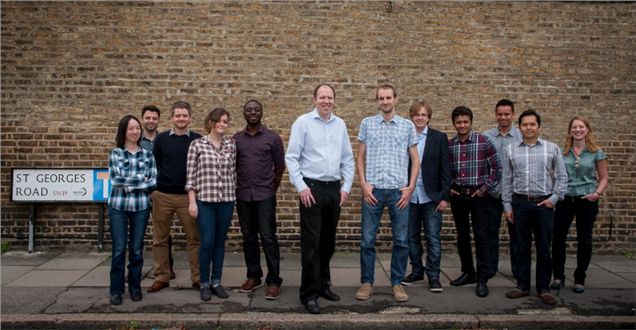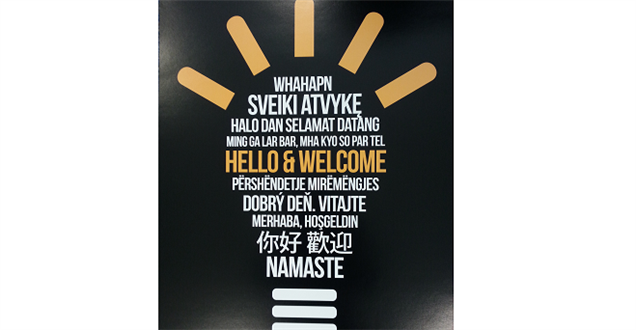 Get in touch by emailing us info@webigence.com or call us on 020 8739 0030.
Blog written by Natalie Wiggins